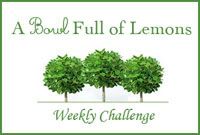 I am a bit behind. That's not really anything new though. :)
I did some serious cleaning and reorganizing in my kitchen yesterday.
First thing I noticed was how disgusting the outside of my crock pot was.
gross gross gross
Thankfully a little bit of baking soda and a quick scrubbing and it looks almost as good as new.
I found this container at the thrift store for only a buck. :)
Raw, organic almonds. Yum!
My plan is to paint this or decoupage it. I just don't like the plain brown look.
Next thing I noticed was how filthy the stove top was.
This definitely calls for baking soda.
I think it was boiled over from pinto beans.
Much better
Shiny
My daughter recently broke the lid to my flour crock so I transfered my cooking utensils. I think it's a great way to repurpose this and it looks pretty good.
I still want to reorganize my snack cupboard but I just haven't found the time. I will get to it though. :)