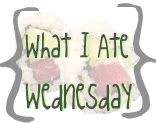 It's been a VERY busy week. My 36th birthday and my son's 11th birthday. Busy, busy, busy.
Actual cooking:
I have been on a cooking from scratch kick so I decided to make some oatmeal "packets" for the kids' breakfasts on school mornings.
Step 1. Dehydrate some strawberries that were on sale.
Organic strawberries
Dehydrated organic strawberries
Step 2: I still haven't gotten to. Turns out the kids already ate all the rolled oats I had and I haven't had time to go to the store. :) Hopefully this will get finished & posted next week.
I already blogged about these meals.
Eating out
We did a LOT of eating out. The kids and I went to Olive Garden for my birthday lunch, Red Robin for Kelen's birthday dinner and we went to Sweet Tomatoes with mom to celebrate both while she was in town.
He really likes the bread sticks
Mom had to sample EVERY vegetarian soup.
My 8 year old daughter made this birthday cake for me. :) Chocolate with Jamaican Me Crazy frosting. SUPER sweet (of her and to eat).
Birthday "breakfast"
Neva made this for me for my birthday breakfast. An organic apple, some mandarin oranges and a piece of birthday cake. :) Do I have a great kid or what?